I recently added 9 new Daniel Smith watercolors to my palette – two of which are yellow. In the next few blog posts, I will share my thoughts on them and I how I envision using them in future work.
If you haven't heard by naow – yellow is a pretty lonely color on my palette. Given that it is my least favorite color, I hate to give it a ton of space on my palette – BUT it is essential to my work since I seem to paint with every color in all of my illustrations. What can I say? I am a rainbow kinda girl!
---
DANIEL SMITH (PY43) | burgundy yellow ochre
A warm, glowing earth color, surprisingly smooth in washes. In a light wash, the yellow is very clean, as sunny and subtle as morning light in a French vineyard. This natural ochre was mined from a deep vein that runs near the Loire River in western Burgundy. since the mines were closed in 1970, we feel lucky to have found a supply of this unique pigment.
ASTM Lightfastness Rating: Excellent
Transparency: Transparent
Granulating: Yes
Staining: Non-staining
DANIELLE'S THOUGHTS | burgundy yellow ochre is a rich, golden yellow that reminds me of wheat fields and sunsets. It pairs and mixes beautifully with so many colors! I plan on using it to warm up my rainbow palette and give depth to colors in a new way. It does granulate when I add a pinch of salt but doesn't create additional colors – just pretty, but faint blooms. Its very creamy and consistent and lays down evenly. It does not take much water to reactivate in pan form and doesn't take much to create a strong wash on my mixing palette.
---
DANIEL SMITH (PY53)| nickel titanate yellow
This semi-transparent Yellow Green appears opaque in mass, yet lifts cleanly. It is low staining, making it excellent in portrait mixtures for dark flesh tones. Use concentrated to diluted mixtures in florals and field flowers. This lemon yellow hue works well with purples and all the greens.
ASTM Lightfastness Rating: Excellent – Not yet rated by ASTM – Rating based on Daniel Smith's independent testing.
Transparency: Semi-transparent
Granulating: Yes
Staining: Non-staining
DANIELLE'S THOUGHTS | nickel titanate yellow is a delicate yellow with a hint of green – making it the perfect lemon yellow for me! Other lemon yellows have a blueish tint which I am not a fan of so I am really excited about this yellow (which says a lot!) and am excited to add it to the mix and let yellow shine a bit more in my work. It activates on my palette easily and mixes well with water. It is not completely transparent which can make it a little harder to work with but I have high hopes (and expectations!) I get the feeling it is going to play well with others adding a soft glow to my work.
---
Want to add them to your palette, too? Just click on the color below and you'll be whisked away to Amazon. At the time of this posting, these links are a good price and the product comes from Daniel Smith. IMPORTANT! Amazon has a mind of its own and prices change based on demand, availability and parameters that are totally out of my control. If the price is more than $20 per tube, please type in "Daniel Smith COLOR NAME" into the Amazon search box and see what other purchasing options you have! Still not sure if it is the best price? Check other online art supply stores!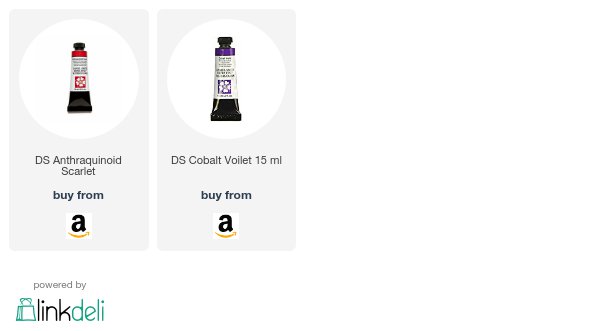 I have to admit – daniel smith writes such interesting descriptions of their colors that some of them make it onto my palette because I really like their story. Some because I love their sister and brother colors in their family (like the COBALT family, or the ULTRAMARINE family), and some make it because I know that I might not use them as the star of the illustration but as the perfect supporting color.
Descriptions and information about Daniel Smith Watercolors from danielsmith.com –  a site chock full of really helpful and interesting information. All paints referenced are 5 ml or 15 ml tubes. My process is simply filling a pan from the tube, allowing it to dry completely, then reactivating it with water when I paint.